Our laboratory provides a wide range of analysis for all coal and mineral types, with the main focus being on fine coal circuits and flotation testing.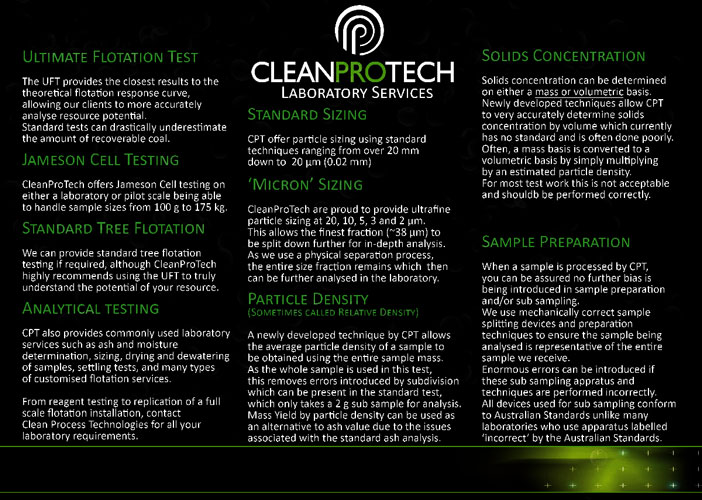 Our range of coal flotation testing services can be found here.
This includes standard 'tree' flotation tests, modified tree tests and our 'Ultimate Flotation Test', which has been developed by CleanProTech over many years to obtain the closest to theoretically possible flotation response.
Please contact us for further information and pricing.
Email - CleanProTech Laboratory